NOTICE: Cowboys San Antonio will open Friday at 10:00pm.
SAN ANTONIO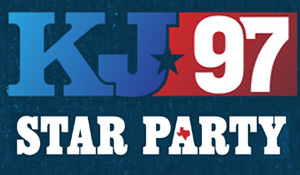 Star Party
GA Advance Tickets:
$10.00 (21 and Over) / $10.00 (18-20)
Doors Open at:
7:00 PM
About KJ 97 Star Party
KJ97 Star Party is back for 2019 at Cowboys Dancehall on December 10 featuring Michael Ray, Ryan Hurd, Blanco Brown, Logan Mize and Gabby Barrett. Your $10 ticket gets you early entry into Cowboys Dancehall for a private Secret Session with one of the artists so you can grab a drink, relax and get close to the stage before doors open for the crowd. Proceeds Benefit St. Jude Children's Research Hospital.